Technical Writer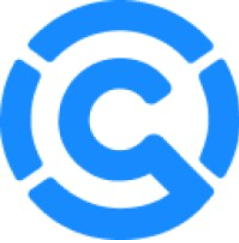 Cerby
Marketing & Communications, IT
Remote · South America · North America · Remote · United States
Posted on Saturday, November 18, 2023
Company Description
At Cerby, we believe documentation is a vital part of the customer and developer experience. Internally, it helps our Engineering and Product Development teams to collaborate effectively and build a high-quality cyber security platform. Externally, it is a tool for promoting security awareness and empowering organizations to protect their sensitive data.
As a cyber security company, we seek a technical writer who can translate complex technical information into clear, concise, and comprehensive documentation for technical and non-technical audiences.
The Technical Writing (TW) team collaborates closely with the Engineering, UI/UX Design, and Product Management teams. However, technical writers can also add value to the Sales and Marketing teams in their go-to-market strategy to drive engagement and excitement about Cerby. Your day-to-day activities will include interviewing subject matter experts, researching, contributing to project discussions, and ensuring all documentation complies with industry standards and best practices.
Job Description
What you will do:
Create, update, and maintain technical documentation, such as user and admin guides, instructions, API documentation, troubleshooting articles, and release notes.
Collaborate with subject matter experts to gather and validate technical information and gain a deep understanding of our cyber security platform.
Create and maintain a consistent style guide for all technical documentation, user interface, and copywriting.
Maintain the content of the Help Center, consisting of collections, articles, and walkthrough videos.
Collaborate with the Design and Engineering teams to craft concise and clear UI messages and instructions. Also, ensure the language is consistent, easy to understand, accessible, adhered to our brand's tone and voice, and aligned with the industry terminology.
Collaborate with the Customer Success team to understand the needs of our end users and ensure that our documentation meets those needs.
Collaborate with the Marketing and Sales teams on documentation to communicate the value of our platform to potential customers.
Collaborate with the Quality Assurance (QA) and Product Management teams to ensure the product is properly tested and documented.
Qualifications
What we are looking for:
BS/BA degree in a related field or equivalent work experience
3+ years of experience as a technical writer, ideally in the cyber security or IT industry
Native-level written English and Spanish grammar and language skills
Understanding of identity and password management technologies, as well as cybersecurity best practices and principles
Experience with documentation for developers (APIs, architecture, sequence diagrams)
Proficiency with documentation tools and software, such as Confluence and Markdown
Experience with version control and collaborative documentation workflows
Ability to work independently and remotely, manage multiple projects, and meet deadlines
Detail-oriented with a commitment to producing high-quality documentation
Experience and understanding of the software development lifecycle (SDLC)
Knowledge of cloud computing (AWS or Entra ID) is a plus